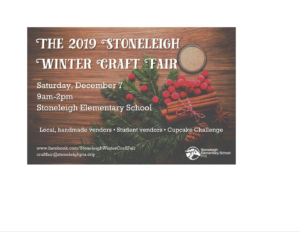 Join us to experience some of Baltimore's most talented local vendors and artists all in one place. Check our Craft Fair Facebook Page Here! We're also continuing this year with our third annual Cupcake Challenge, so visit the cafeteria to cast your vote and then move to the gymnasium to get all your holiday shopping done in one spot!
It's that time of year again, for the annual Stoneleigh Winter Craft Fair! This year's fair will take place on Saturday, December 7th, from 9am-2pm in the gymnasium, activity room, and cafeteria. Our event showcases local, handmade vendors and artisans in one convenient place to complete all of your holiday shopping (and get some treats for yourself, too!). We have many returning vendors as well as some new faces, creating everything from jewelry to accessories to soaps to custom art to home decor and more! This year will feature the infamous student maker section, food vendors, PTA concessions, and a special craft station for kids to make their own gifts for parents, grandparents, or anyone who would love receiving a cute and functional handmade gift.

Great news! We are still eagerly accepting vendor applications! Apply Here!

We also need volunteers to make the event run smoothly! Sign up here!
Doors open at 9am for shoppers. We hope to see you there!  Please volunteer we need your help!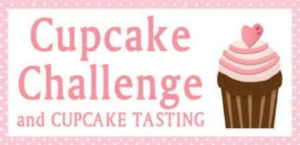 Cupcake Challenge 2019 is coming!
Decorate 6 (or more) of your favorite cupcakes and bring to the Winter Craft Fair on Saturday, December 7. 1 cupcake will be kept for judging and the rest will be sold with proceeds benefiting the PTA.
Cupcakes will be judged on decoration only, so get creative, but all decorations must be edible!
Entries will be divided by grade into 3 groups (Kindergarten and 1st, 2nd and 3rd, 4th and 5th). Awards will be given for Most Creative/Original, Most SES Spirit, Most Colorful, and Overall Audience Favorite.
Homemade, box mix, or store bought (plain, without icing or decoration) cupcakes are allowed, but student decoration and creativity only please! Drop cupcakes off in the cafeteria the morning of the Winter Craft Fair from 9:00 am to 10:00 am.
If cupcake decorating isn't your thing, that's okay, cupcake eating has to be! Come to the Winter Craft Fair to see & taste the amazing work of your classmates.
Vendor Registration Form:

Sorry. This form is no longer available.