Winter Craft Fair/ Cupcake Challenge (Saturday, December 1st)

  Volunteers are needed to help out with the Winter Craft Fair and Cupcake Challenge judging. If you have any time to help out, please consider lending a hand. Volunteers still needed please Sign-up.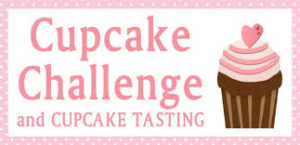 Get your apron on Stoneleigh Students, Cupcake Challenge 2018 is coming!

Decorate 6 (or more) of your favorite cupcakes and bring to the Winter Craft Fair!
Registration is in the cafeteria from 9:00 am to 10:00 am. Only 1 cupcake will be kept for judging and the rest will be sold with proceeds benefiting the PTA.
*Cupcakes will be judged on decoration only, so get creative, but all decorations must be edible!
*Awards will be given for Most Creative/Original, SES Spirit, colorful, and overall audience favorite.
*Entries will be divided by grade into 3 groups Kindergarten and 1st, 2nd and 3rd, and 4th and 5th.
*Homemade, box mix, or store-bought (plain, without icing or decoration) cupcakes are allowed, but student decoration and creativity only please!


Pick- Up/ Delivery Wintergreens Presale Items, Monday December 3rd
Purchase Winter Greens between 4-6pm-First Come/First Serve basis only