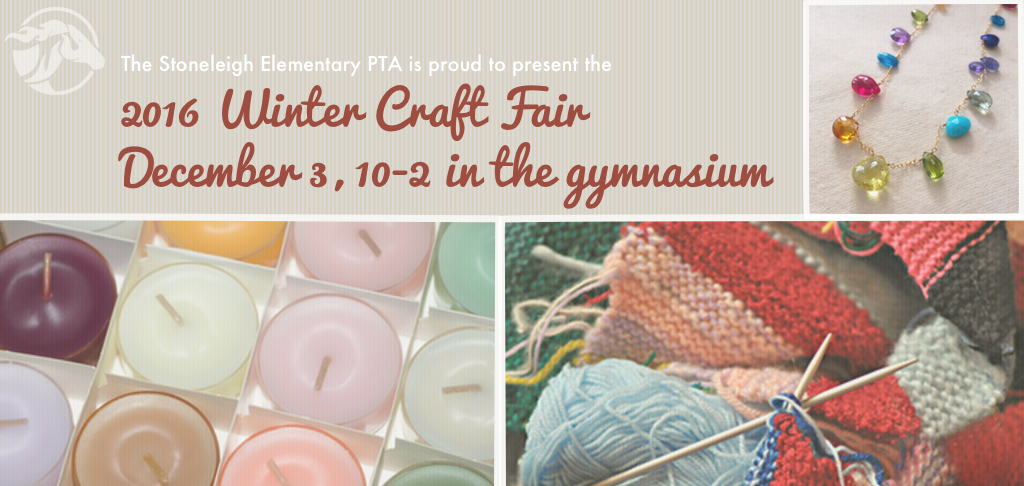 Pre-registration is required and registration fees are non-refundable. Hand-made crafts only please. Vendors are responsible for providing their own tables, chairs, and props, as none will be provided. Registration and space fee payment must be received by Monday, November 21, 2016 for confirmed participation. We encourage student vendors as well! If you are a student, the fee is reduced to $15 for a 5×5 table. 
Set-up Time: 8:00am – 10am
Selling Time: 10am – 2pm
Space Fee:  $50 for 8' x 8' space, the option to reserve more than one space is available.
Space must be cleaned and cleared by 3pm.
Location:  Stoneleigh Elementary School, 900 Pemberton Road, Baltimore, MD  21212
Important: As this is an elementary school environment, please be aware that certain subject matter is inadmissible. Any reference to alcohol or drug use, firearms or weaponry, and anything considered indecent will not be allowed. Please select your for-sale items accordingly.  This will be strictly enforced.
For more information please contact Tricia Anderson, head of this year's craft fair. You may also mail your registration by downloading the Winter Fair Vendor Registration Form and mailing to
Stoneleigh Elementary PTA 
℅ Stoneleigh Elementary School 
900 Pemberton Rd. Baltimore, MD  21212
---
Thank you for your interest, this year's craft fair is completely full. Please check back in 2017 to participate in next year's craft fair.