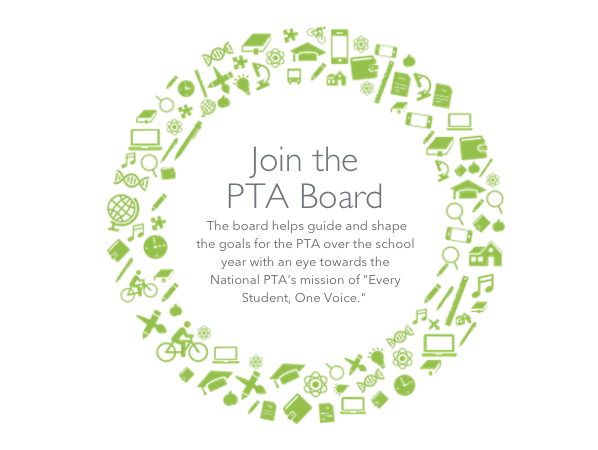 Please consider joining the Stoneleigh PTA Executive Board. The Executive Board typically meets once per month (in addition to the regular PTA meeting) to discuss and plan events, activities, and enrichment ideas for our students at SES. The board helps guide and shape the goals for the PTA over the school year with an eye towards the National PTA's mission of "Every Student, One Voice."
Applications are being accepted for any board position, however the following positions will be vacant in the absence of any applications:
Treasurer (current: Greg Dildine, contact for more information)
2nd VP of Programs/Volunteers (current: Gerri Nichols, contact for more information)
For more general information about the board or the PTA, contact Anne Blanchard (1st VP Programs) or Melissa Baker (PTA President)
We welcome new ideas and new parents to join the board. Help define the next year for all of our kids at Stoneleigh Elementary.
PTA Board Nomination/Application.
Applications Due: Friday, May 5th, 2017
Nominating Committee will meet the following weekend to review.